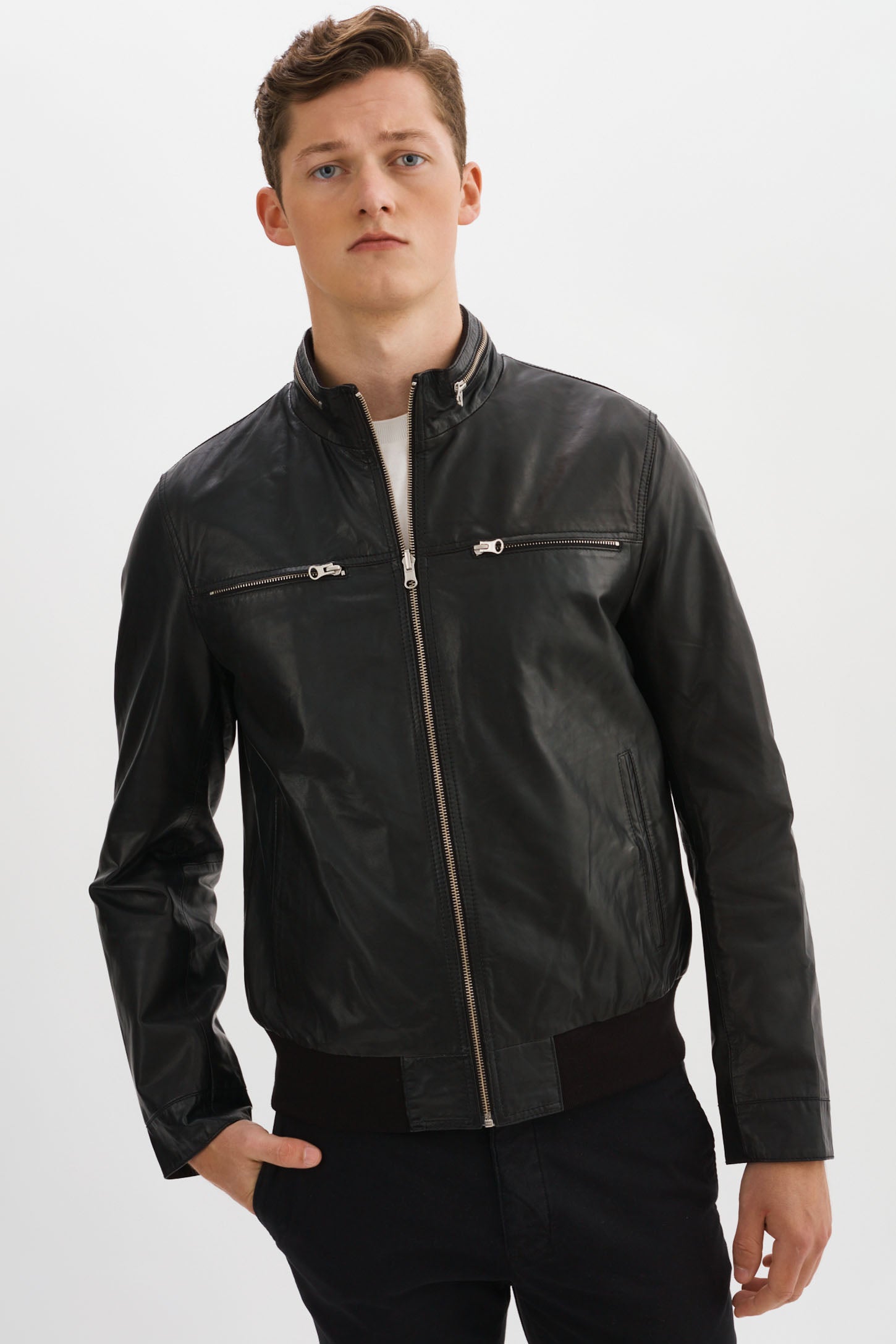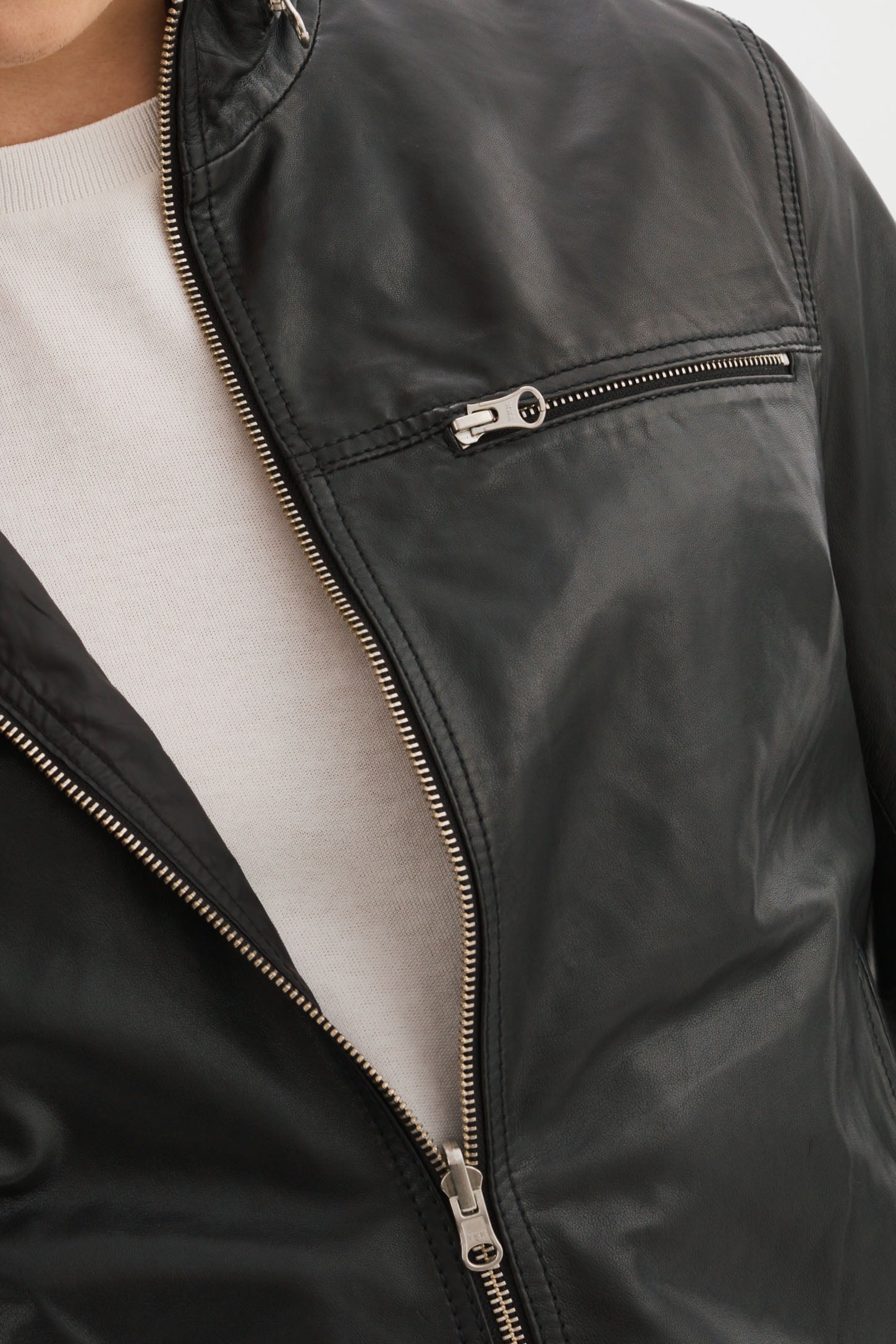 MITCHEL Reversible Leather Jacket
Only 1 remaining in stock.
Introducing the Mitchel Leather Jacket, a classic style with a modern twist. Crafted from high-quality leather, this jacket features a sleek silhouette and a versatile design that can take you from casual outings to formal events. The grey leather interior adds a unique touch to the jacket, making it stand out from the crowd. The reversible feature allows you to switch up your style whenever you want, giving you the freedom to express your individuality.
Contrast collar detailing

Front zip closure

Contrast piping

Zipper chest pockets

Welt pockets at waist

Exterior: 100% Leather

Lining: 100% Polyester